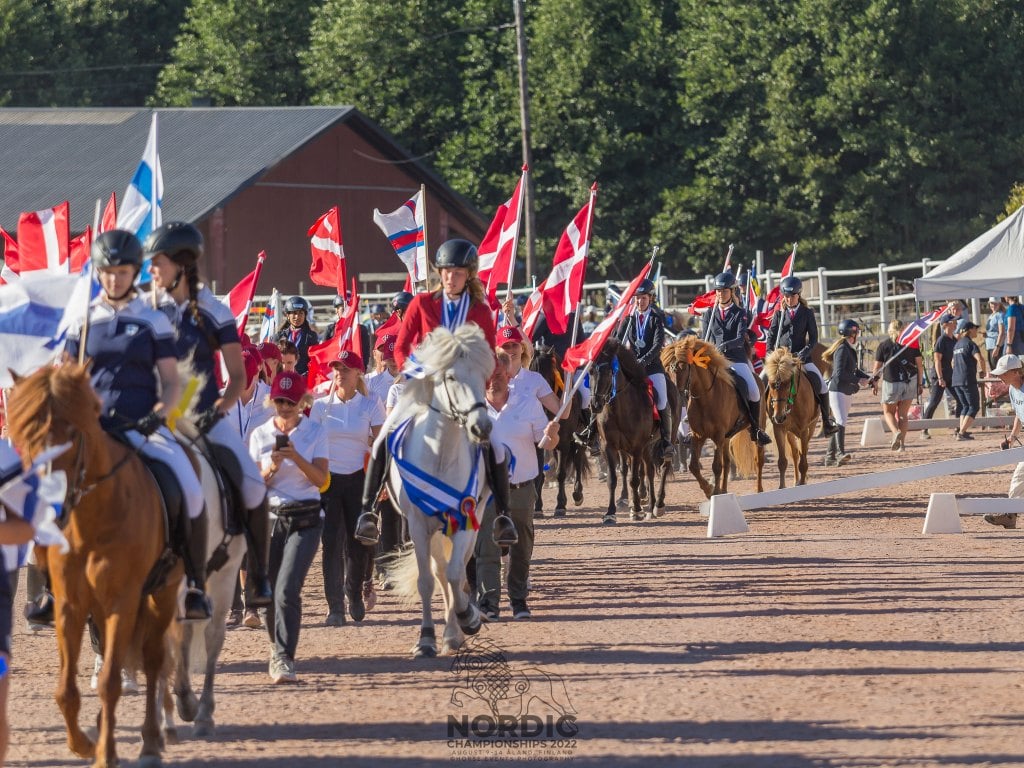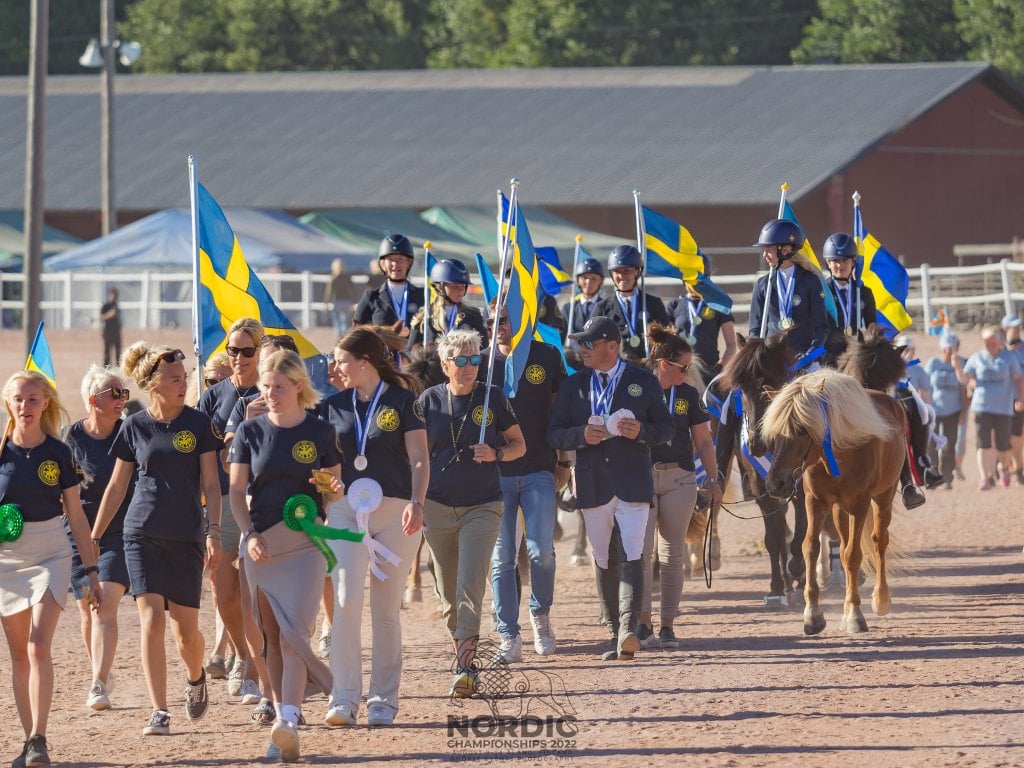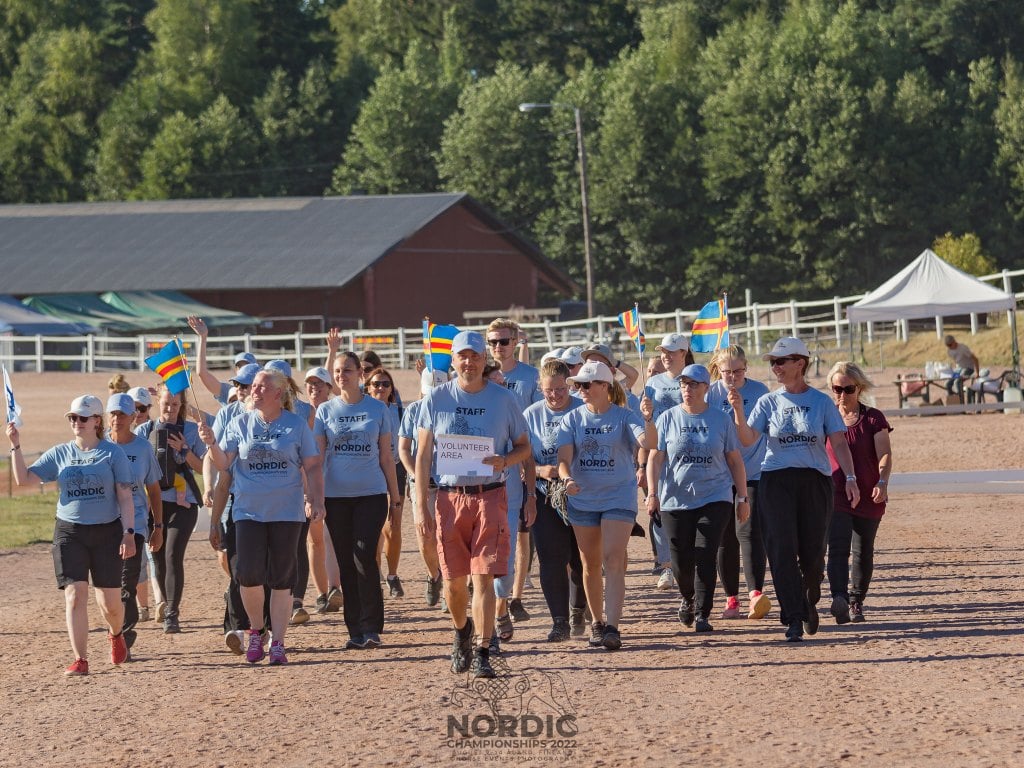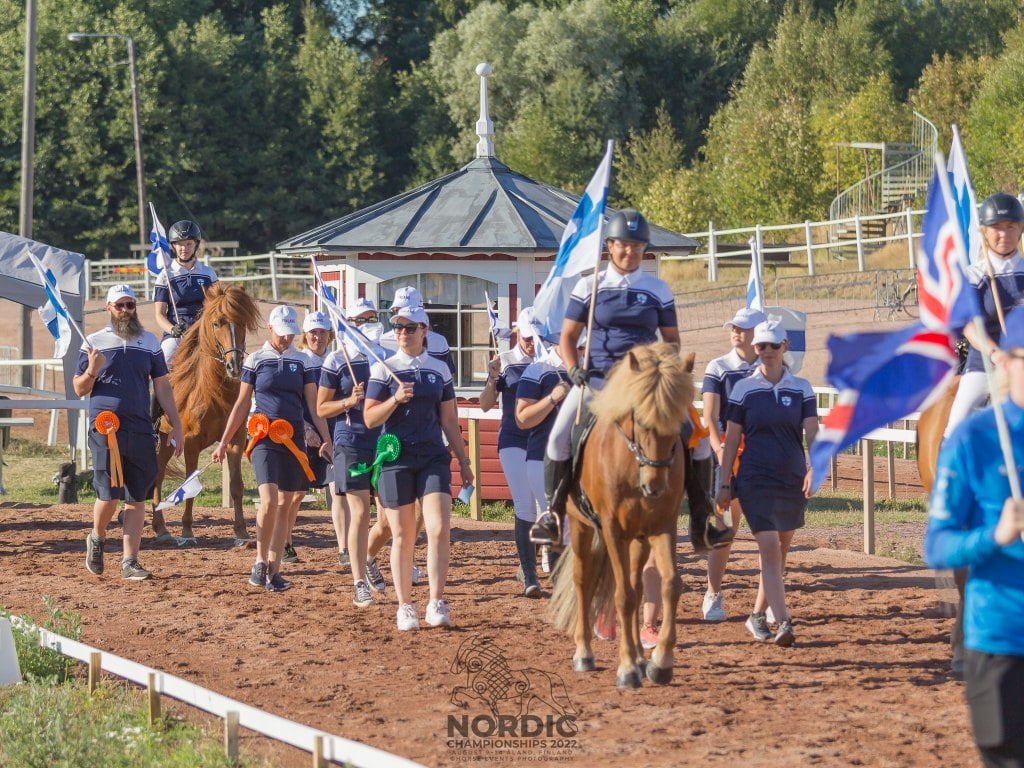 The Nordic Championships 2022 concluded with a closing ceremony that captured the warmth and spirit of the competition. There was laughter and joy, and pride for a successful event coming to an end. There were tears and sadness for having to say goodbye to old and new friends made during the week. The ceremony included a speech from the Honorary Consulate of the Republic of Iceland, Nils-Erik Eklund. Combining beautifully the histories of the Nordic countries, he concluded his speech with a warm welcome for all horses and riders to return to the Åland islands.
The Feather Prize, a bronze statue of an Icelandic horse by artist Juha Pykäläinen, was handed out to Norway's Erik Andersen. The prize is a tribute to feather light riding, given to a person that encourages good horsemanship and good riding. A big honour, Erik Andersen was visibly moved by the prize, and received a great round of applause. 
The best team of the competition is Sweden! Following a fantastic competition, the Swedish team received the honour of the best team, with a big haul of medals and trophies to bring home.
Finally, it was time for competition leader Jens Andersén to officially close the event.
"These have been interesting, fun days at the Nordic Championships and I have learned a lot. On behalf of the whole organisation behind the Nordic Championships, we would like to thank all riders, grooms, national teams, judges, audience, vip guests, sponsors, volunteers and key people in the Nordic Championships. As you have seen, the sun always shines in Åland. We welcome you back with or without horse!"
See you all in Herning, Denmark for Nordic Championships 2024!