welcome to THE market street at the nordic championshipS 2022
Come and make great finds for you and your horse at our Market Street, located close to the entrance to the venue.
exhibitors
Okay Style Oy – handmade leather bags and other items. Okay's collection "Horse", with decorations from the equine world, has been very popular among horse people in Finland.
Kaakkola – You'll find everything you need for you and your horse from Kaakkola's shop: saddles, equipment for rider, tools and materials for fencing etc. Kaakkola's "saddle-car" is a comming sight in various Icelandic horse stables around Finland – their popular saddle-fitting service takes them all around the country, and this summer to Åland.
F:ma Karin Åberg– Karin Åberg's shop in Hämösand, Sweden, is equipped with everything you could possible need for you and your horse. Get to know Karin's services and shop the great products at the Market Street.
Epona Förlag– Books and magazines, specialising in horses. Can only take cash (SEK)!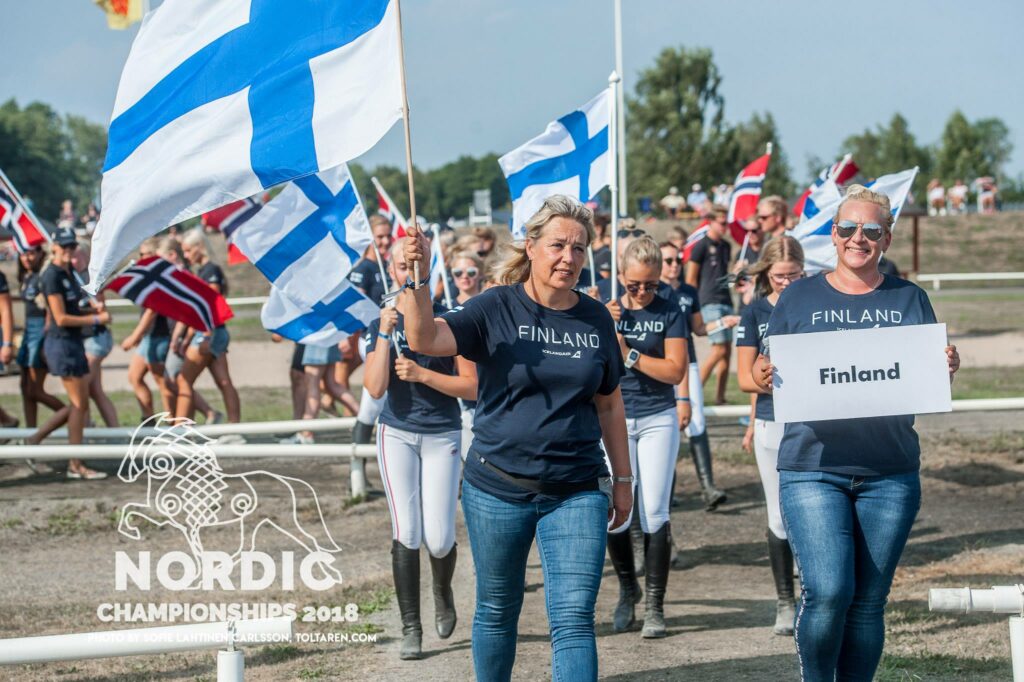 Photo: Sofie Lahtinen Carlsson
Öfvergårds– An apple farm in Åland, Öfvergårds will be selling their delicious products at the Market Street. Also a great present idea to bring home with you as Åland is well know for its apples.
Hagaprydi– Hagaprydi's vision is to provide you and your horse a wide range of natural and caring products, such as skincare gel. Hagaprydi also sells Storm Rider's products.
CONTACT INFORMATION FOR EXHIBITORS
Carin Holmqvist (ENG,SV) marketing@ncicelandichorse.com