The organisation behind Nordic Championships 2022 consists of talented and dedicated people, all committed to bringing you the horse event of the year 2022. This series of posts will present some of the key people behind the event. Next up is Financial Manager Elin Andersén.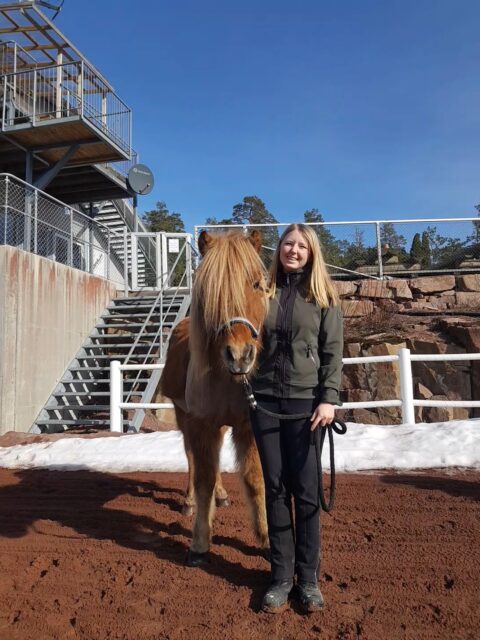 My name is Elin Andersén, I'm 26 years-old and from Åland. I have two Icelandics of my own, Máttur frá Strandarhjáleigu and Birkir frá Björkhagen. I have competed with Máttur in a couple of Finnish Championships and with Birkir I'm hoping to enter the competition arenas soon! My free-time at the moment is mostly consumed by planning the Nordic Championships and training my horses, in addition we are currently building a house with my partner.
At the NC, I am one of the Financial Managers of the competition, and a part of the management group. My responsibilities include controlling, financial monitoring and reporting. Our main task is to support the other teams during the planning of the NC. The whole organising team consists of extremely talented and driven people that together will create a fantastic event!
There is a great amount of details that need to be taken into account when planning an event this size, everything from tax issues to structuring the whole project. It is a big, but also a very interesting project where a lot of people need to work seamlessly together to ensure success. Surprises might surface but together with our team we will find a way forward!
I believe that the NC2022 will be a great horse festival, a wonderful and moving event where people from all around the Nordic countries can come together and share their passion for the Icelandic horse. I also hope that many will come and join as a volunteer, which is a fantastic way to help, get to know new people and learn new skills.