Practical information to make your visit as smooth as possible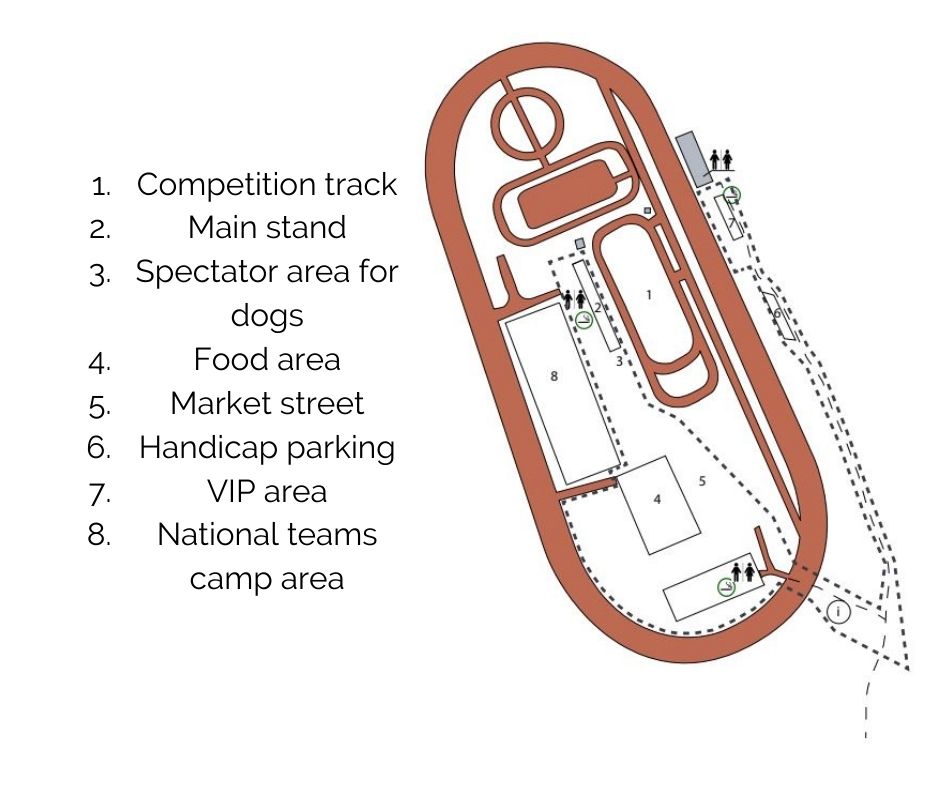 Shopping at the event
There is a Market Street with vendors selling various items. Payments can in most cases be made by card, regardless of currency. It might be a good idea to have some euros with you in case of cards not working or other emergencies.
Eating at the event
There will be a Food Court at the event, where you will find food, coffee and other delicacies. Most caterers can take card payments but have some euros with you just in case. Here you can find a list of caterers coming to the event.
The nearest supermarkets are 1,5 kilometres away in shopping centre Maxinge, where you will also find other stores. Another grocery store is located 1,2 kilometres away, on Nya Godbyvägen, and is called K-Supermarket Kantarellen. Both shops are approximately a 20 minute walk away.
Program
The competition program contains all information related to the competion, including national teams, schedules and practical information.
The program costs 4€ and can be bought at the entrance.
Keep an eye on our website where we will publish any changes to the program.
Find your way easily
As you approach the competition area, there will be signs to guide you in the right direction. 
The public entrace will be located on the south side of the race track.
Audience
The stands are located right next to the oval track, with great views over the competion area. The seating is free, no reserved places, and the stands are not under a roof
Please consider your fellow spectators and the competitors and avoid umbrellas in close vicinity of the track and stands.
August is usually warm but the closeness of the sea can bring some chilly days and evenings so make sure you have enough clothes with you to keep you warm.
Getting around
If you are staying in Mariehamn, cycling is a healthy and eco-friendly way to get around. Bring your own bicycle or rent one:
Käringsund Resort & Conference

The racetrack is only a 10 minute bike ride away from Mariehamn. Make sure you have a lock for the bike and a helmet!
The parking area for visitors is located a 15-minute walk away, the address is Handelslänken 1, Jomala 22150, Tuesday-Wednesday free of charge, Thursday – Sunday 5 € per day.
Carpooling is also a fun, and eco-friendly way to get around!
ROUTE FROM PARKING TO COMPETITION AREA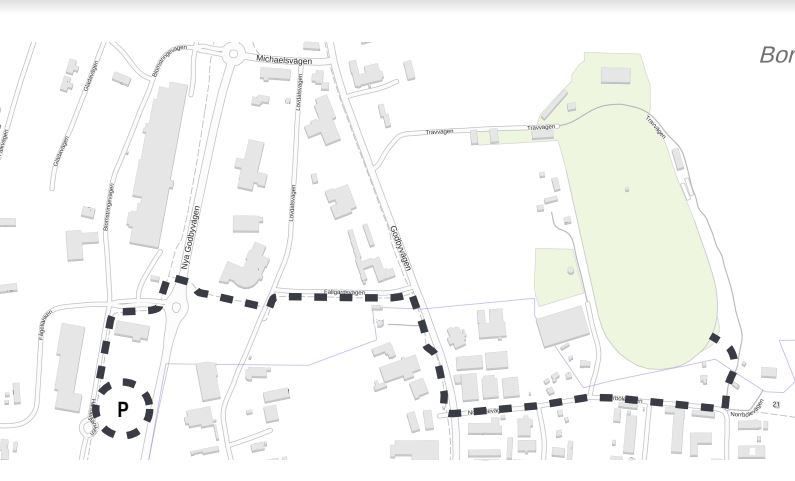 Things to consider …
Taking your dog with you? Make sure its vaccinated and dewormed if arriving from outside of Finland. There is a separate spectator area for guests with dogs, right next to the stands. Make sure you take a folding chair with you! 
There are 7 parking spots for disabled spectators, located above the race track. The area isn't well suited for wheelchairs, with grass and other obstacles on the way.
Dress practically
Please note that the weather can change drastically during the day – be prepared for both rain and sunshine. Be considerate towards your fellow spectators – no umbrellas please. 
Bathroom emergency?
There are plenty of bathrooms available at the venue.
Other
It is high-season in Åland which means that the island is bursting with events and activities for the whole family. You should also take the opportunity to enjoy some of the great cuisine Åland has to offer! Check out Visit Åland for more information.
Please also remember covid-safety, please read the latest recommendations here.
We warmly recommend doing a tick check every evening, or twice a day if you move outdoors a lot. If unnoticed tick bites can cause Lyme disease and tick-borne encephalitis. Our First Aid -tent has tick-removal instruments. Read more about ticks and tick bites here.
NOTICE OF FILMING AND PHOTOGRAPHY
When you attend the Nordic Championships 2022, you enter an area where photography, audio, and video recording may occur. By entering the event premises, you consent to such recording media and its release, publication, exhibition or reproduction.