P1-pace race is an exciting event, where the horses start from starting boxes. After the start is signalled, the gates of the boxes open, and the riders ride to the 50 m marker in any gait they wish. From there to the finish, the horse must be in racing pace. Starting from a start box is very different to both horses and riders and requires training to make it successful and stress-free.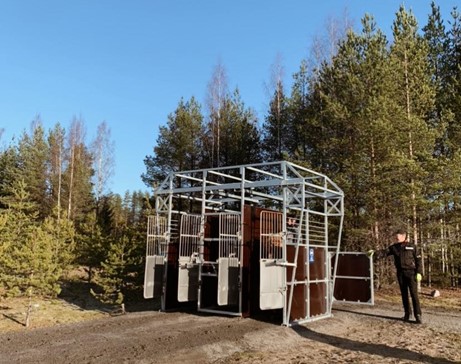 Finnish National Team rider Marleena Mönkäre wanted to train starting from a box with her pace horse, Svarta-Skotta. However, there aren't too many of the boxes in Finland and Marleena's location in Southern Savonia didn't make travelling to trainings any easier. Luckily Marleena's dad, Petri Mönkäre had a solution: he would design and build the boxes himself!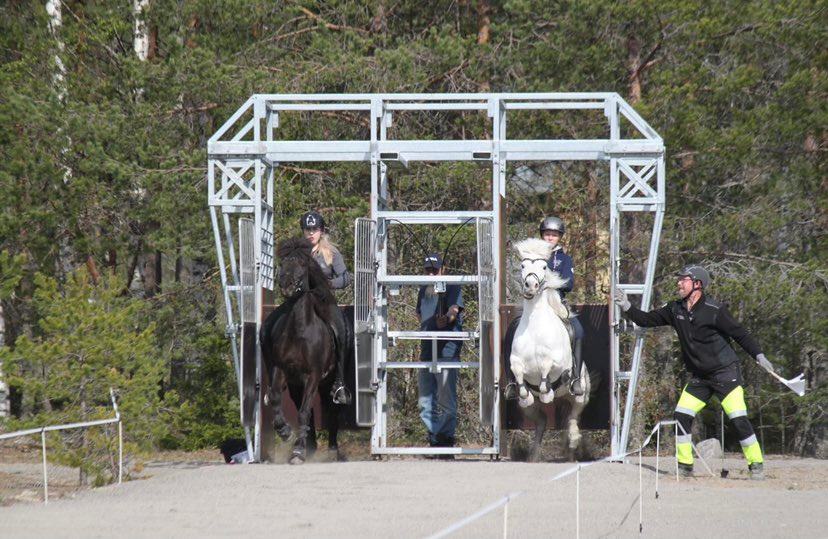 Once finished, the unique start boxes were Finland's most northern. This spring the boxes were transported to Åland, to the local club Álenskur's ownership. Marleena and Svarta-Skotta are taking a break from competing this year, which is why the Mönkäre family decided that the time would be right for others to use the starting boxes too. With the Nordic Championships approaching the timing could not have been better! Even though the starting boxes might not be Finland's most northern anymore, their original purpose will remain visible: on the side of the boxes a commemorative plaque celebrates this dedication to the sport.
Photos by Petri and Eliisa Mönkäre