Day two of the Nordic Championships commenced with four-gait for juniors, young riders and seniors. In junior riders scoring the highest was Palma Sandau Jacobsen with Sjóli von Teland, going to A-final in the lead in both V1 and T1. 
In young riders, Beatrice von Bodungen Thelin from Sweden, with Hörður frá Varmadal, took the lead with total score of 6,83. Beatrice has had her horse Hörður for four years now, and she thinks that the best thing about Hörður is that he is so kind and always does his best. "He has taken the long journey here really well and does his best on the track. We were the first of the young riders on the track today so it was a little scary but it went well and our lead held the whole class through so it felt really good!" 
Senior four-gait continued with high-scores: getting a place in B-finals required points above 7,19! In the lead in the class is team Denmark's Dennis Hedebo Johansen, riding Muni fra Bendstrup.
Following the four-gait, the first pace races were ridden, starting with PP1 juniors. The juniors rode stylishly, with Tekla Petersson from Sweden, riding Vatnadís från Noastallet, taking the first gold of the Nordic Championships 2022. Norway's Aksa Mortensen, with Gnýfari fra Fossan, took the gold in young riders PP1. 
The new Nordic Champion in PP1 is Sweden's Daniel Ingi Smárason and Hrafn frá Hestasýn.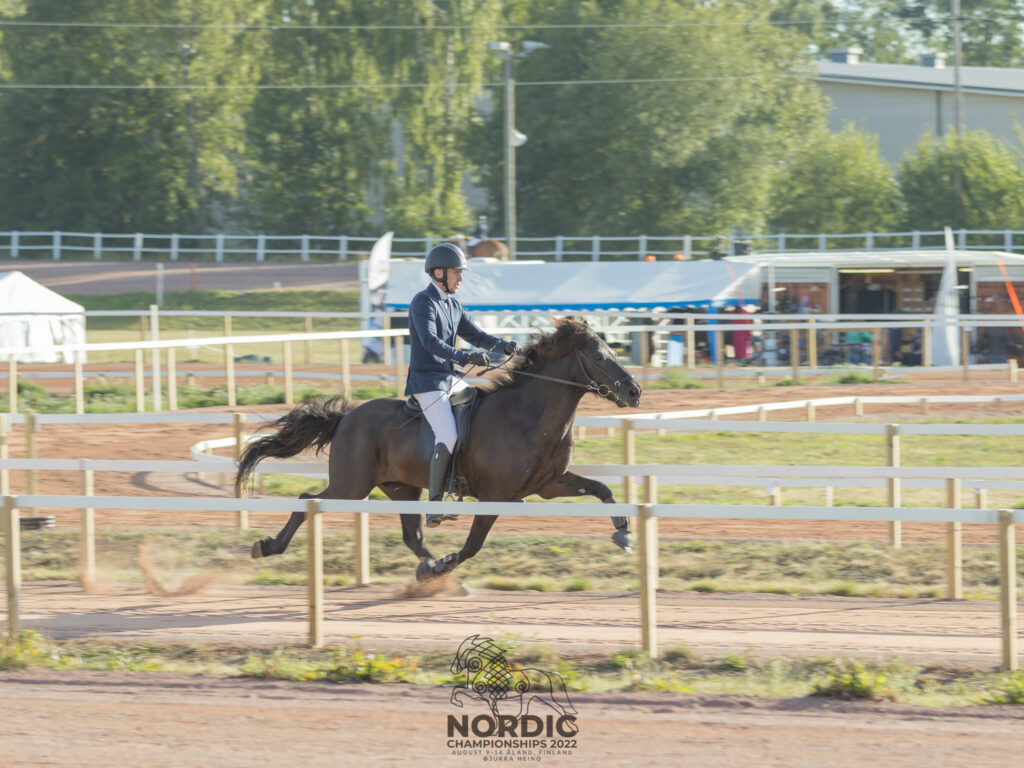 All photos: Laura Sundholm & Jukka Heino